Daily Household Battery Charger Suitable For All Types Operated By AC/DC Adaptor
specification:
1) Material:ABS
2) Finish / Color : white/black and any color as u request
3) Power input : 6V
4) Power output : 120v-240v
5) Accessories: adapter
6) Solar panel: N/A
7) 20' container : 4800pcs; 40' container: 9792pcs
8)mark:your super charger will work with AAA AA.C.D.9V and 12V rechargerable(Ni-MH,Ni-Cd)batteries
9)delivery time:45-50days after order confirmed
IMPORTANT SAFETY INSTRUCTIONS
Caution:
Do not expose the battery charger to rain or excessive moisture.
Do not use an extension cord. Its use could result in fire or electric shock.
Do not operate the battery charger if the cord or plug is damaged.
Do not charge damaged ,rusted or leaking batteries.
Keep children away from the battery charger while in use.
Do not use near water, flame or fire.
Ensure the lid is completely closed while in use.
Always unplug the battery charger after charging is complete and before removing the batteries.
It is recommended that the charger be placed on a non flammable surface while in use.
OPERATION
General Charging Hints
It is normal for the batteries to become warm while charging.
Charge batteries in an area between 32° and 80°F (0° and 27°C). Cold batteries cannot charge fully. If the area is too warm, the batteries can permanently lose their ability to charge.
An alarm will sound if the battery charger detects any problems. If the batteries are damaged, or inserted the wrong way, or if there is a short circuit, the current to all the slots, except the 9V and 12V will be cut off. Once the problem has been corrected the alarm will stop and the unit will resume charging.
Ensure you load the batteries in the chamber as indicated by the polarity symbols (+/-).
Remove Batteries promptly. Overcharging may cause batteries to burst exposing surfaces to corrosives acids.
Compatible Batteries
IT IS RECOMMENDED TO USE THE CHARGER WITH QUALITY NAME BRAND ALKALINE BATTERIES
Your battery charger can charge nickel-cadmium (Ni-Cd) and nickel-Metal Hydride (Ni-MH) batteries.
It is strongly recommended to use rechargeable battery only instead of dry ones by many measurements.
Light Status Indicators
When you first plug in the battery charger, all (6) lights will flash green indicating it is ready for use.
While a battery is charging, the corresponding light will flash red.
When the battery is close to being fully charged, the corresponding light will flash between green and red.
Once the battery is fully charged, the corresponding light will turn green. The duration of this state will vary depending on the battery capacity and type. You may continue charging to ensure the batteries are fully charged, however DO NOT exceed 4 hours at this state as this may damage the unit and the batteries.
Use the tables below as a rough guide to determine approximate charging times. The milliamp-hour (mAh) capacity is usually noted only on rechargeable batteries.
1.2V channels
Ni-MH battery capacity

(mAh)

Approximate charge time

(hours)

750

7

1300

12

1800

16.5
9V channel
Ni-MH battery capacity

(mAh)

Approximate charge time

(hours)

210

16
12V channel
Rechargeable battery capacity

(mAh)

Approximate charge time

(hours)

60

6.5
pictures: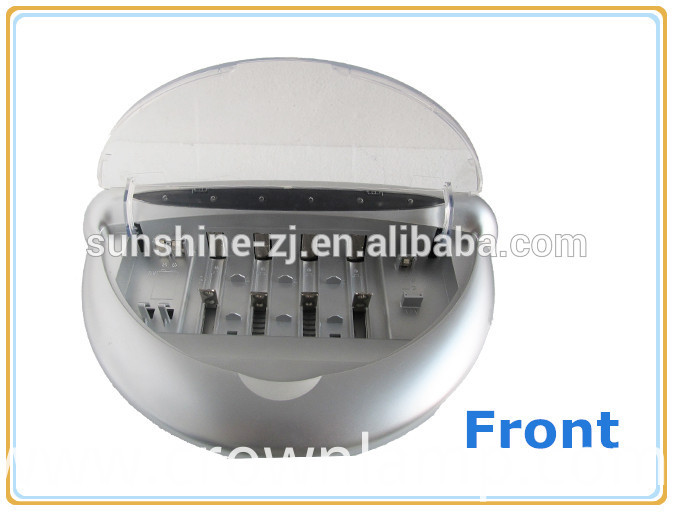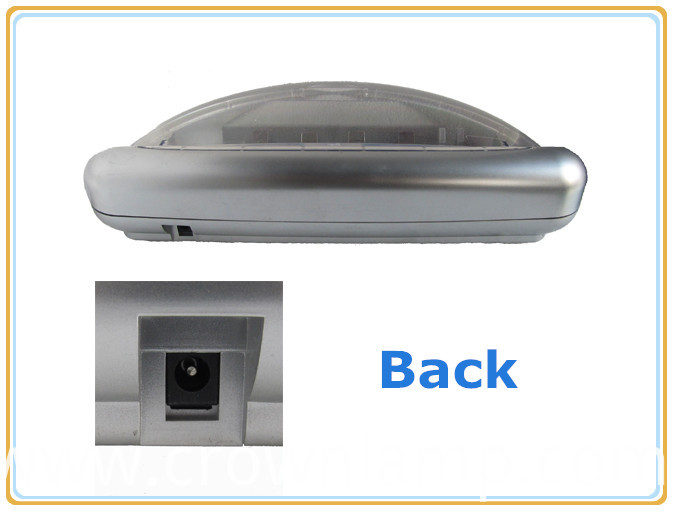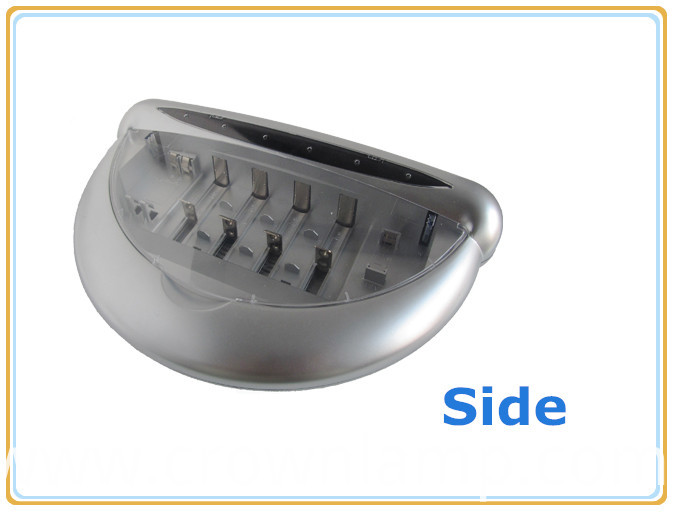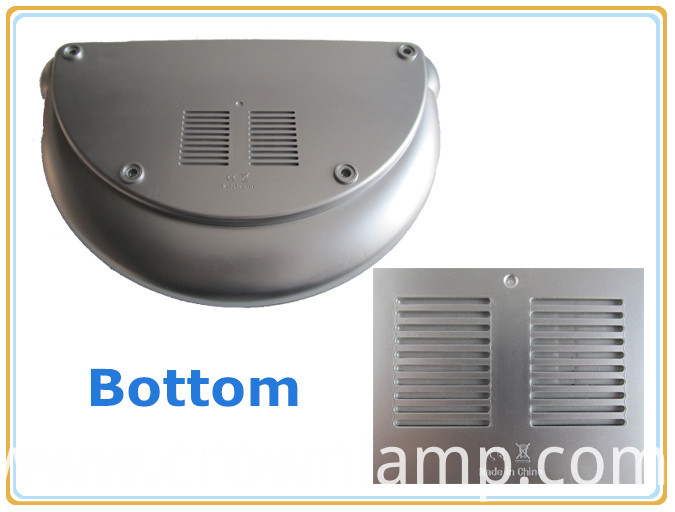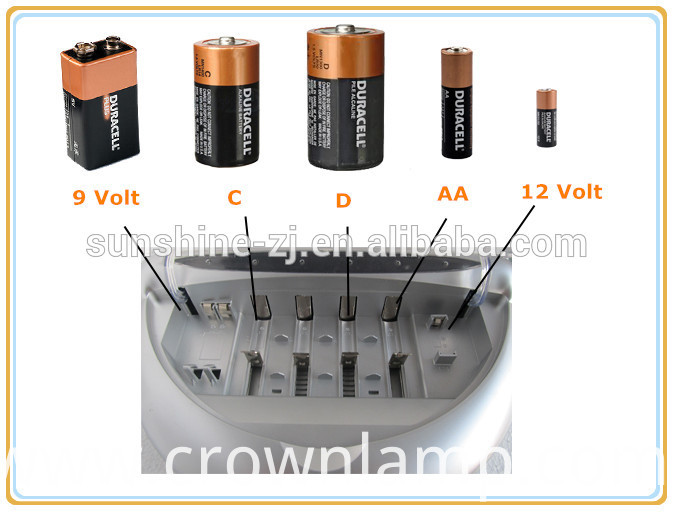 certification: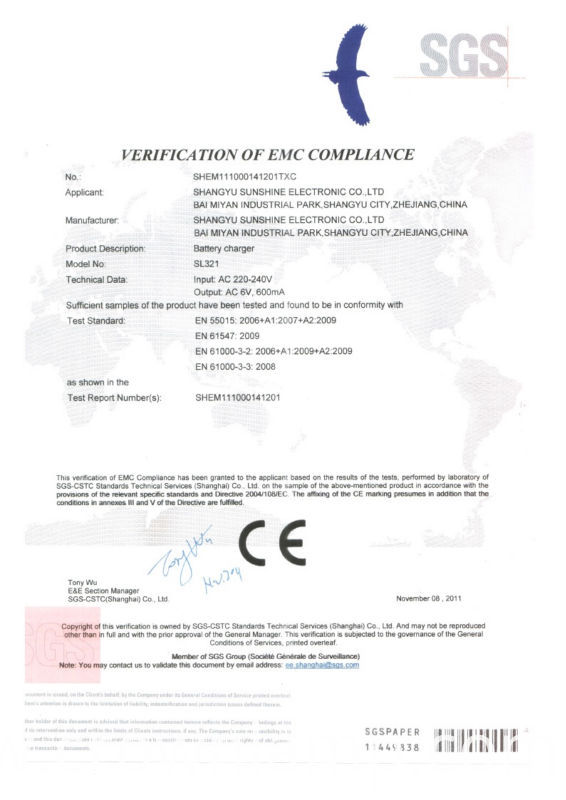 our company: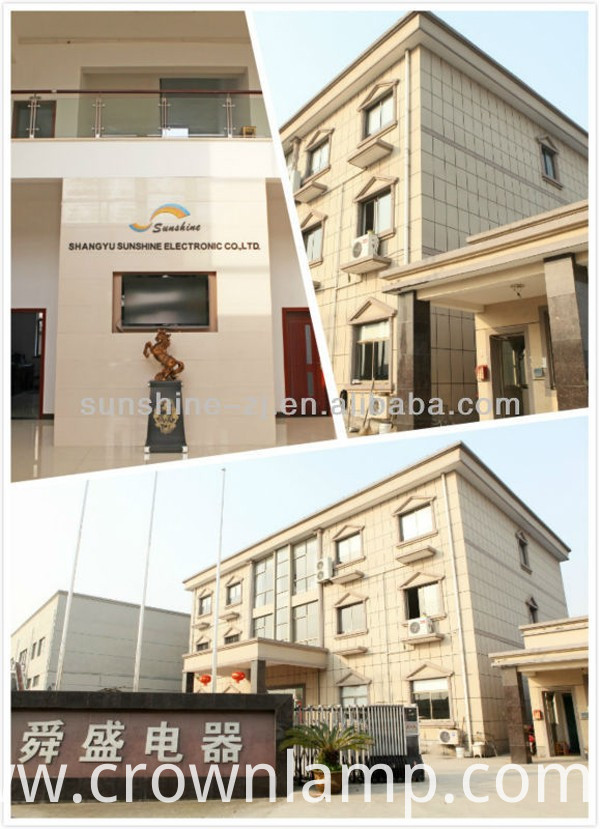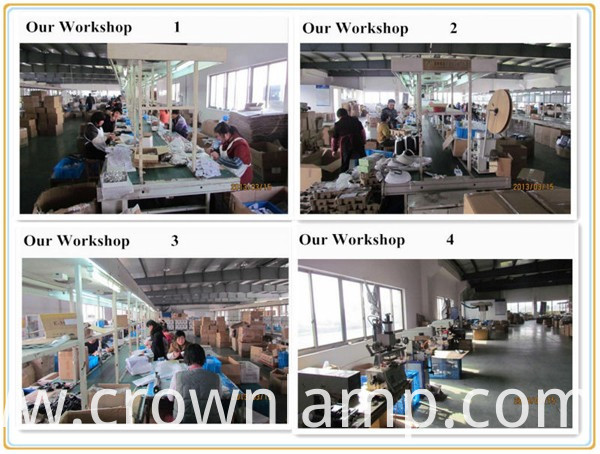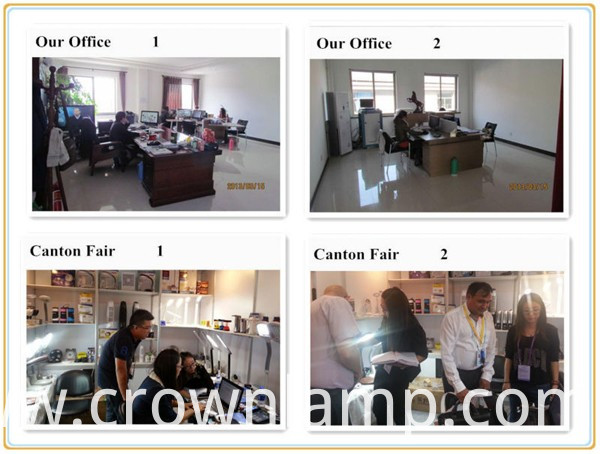 Looking for ideal Dc Adaptor Battery Charger Manufacturer & supplier ? We have a wide selection at great prices to help you get creative. All the Suitable Battery Charger are quality guaranteed. We are China Origin Factory of Daily Battery Charger. If you have any question, please feel free to contact us.